FORBIDDEN PLANET BLOG
Posted by Scott Adair on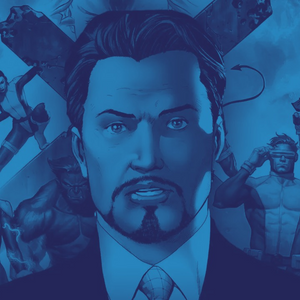 According to a new announcement, Tony Stark, the one and only Iron Man, is set to marry an X-Men superhero in an upcoming issue of his own comic series. The hero's current ongoing comic series has followed the iconic character as he loses everything—including his company, now known as Stark Unlimited. It was all orchestrated by a powerful villain named Feilong, who is searching for what he calls "a worthy nemesis." The cosmically powerful villain is known to be an emerging leader of the mutant hate group Orchis and was first introduced in 2021's X-Men #1. This makes sense, given that part of his plans includes using...
Posted by Scott Adair on
Debut issue of the all-new #Energon Universe will return with a second printing on July 12th COVER A    COVER B    Well, that didn't take long… After debuting in comic shops yesterday, the first issue of Robert Kirkman and Lorenzo De Felici's Void Rivals has already sold out, and is set to return for a second printing! As was revealed yesterday, Void Rivals #1 marks the stealth launch of Skybound's Energon Universe, AKA the new comic book home of the Transformers and G.I. Joe. Check out the official details on the second printing below, along with a look at its two variant covers! Skybound announced today...